An Amazon Baby Registry is an innovative and convenient way to make sure expectant mothers receive all the baby gear they need for their new addition to the family.
You may be familiar with how traditional registries work. An expectant mother or couple compiles a list of items from a store that they want to receive as gifts. These gifts are usually for a special occasion. In this case, the baby registry is for a baby shower.
Baby registries keep your baby gear list all in one place and allow your friends and family to participate in this special time in your life and help you out by purchasing items from the list. After all, having a baby is expensive.
It can be stressful and end up overwhelming you, so it's worth having your loved ones help make it easier. A baby registry saves time, money, and prevents the awkward duplicate gifts at baby showers!
Once you've decided that you want to start a baby registry, the next step is deciding where you want to register. Some people register at their favourite local or department store, but sometimes that will require you to register at more than one store to cover everything you need.
It may not be easy for all of your loved ones to access local stores, especially if they don't live in the same city as you and if the registry is at a smaller store that limits what they sell online.
The most convenient option for both you and the people in your life would be to find an online registry with everything you need. That's where the Amazon Baby Registry comes in.
With Amazon, you have access to all of the brands and products you need in one place. You can also get discounts, fast shipping, and easily return items for refunds. Amazon is one of the best baby registries you can choose from for its efficiency and convenience.
Plus, Amazon offers discounts for you and your loved ones when they order items from your registry. Even if you do decide to register with someone else, the Amazon Baby Registry is worth considering as a second option for the perks alone. After all, it's free!
If your only question now is how does the Amazon Baby Registry work, then we've got you covered! Read on to find out what is an Amazon baby registry, how it works, and how you can set one up.
How does an Amazon Baby Registry work?
Having a baby registry on Amazon allows you to add products from Amazon and other retailers to a baby registry list that you can share with friends and family. You can add everything you want to your registry with a click of a button, and others can purchase those items just as easily.
Every time someone purchases an item from the list, it will be labelled as purchased; therefore, you don't have to worry about getting two of the same gift.
If you already have an Amazon account or are an Amazon Prime member, then you're probably familiar with the process of adding items to a wishlist.
In this case, the wish list is a baby registry that you will share with others. From there, the purchasing and returning process is similar to that of any other Amazon products.
Even if you don't share your registry, the organized baby checklist is a useful guide to figuring out everything you need to prepare for the arrival of your baby.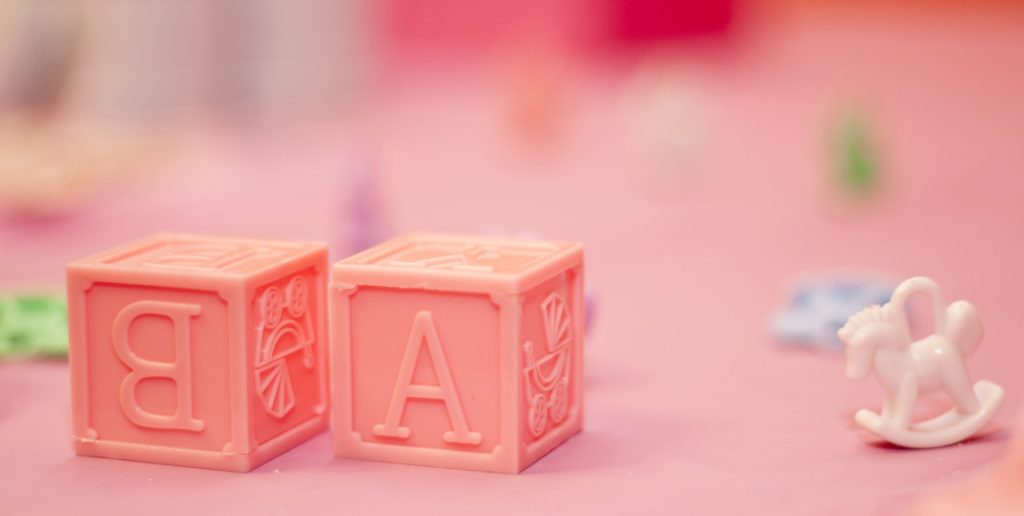 Why use an Amazon Baby Registry?
Amazon's Baby Registry is quick to set up and even easier to use. With the limitless selection of items and universality, you will never feel restricted on what you can add to your registry. All of your loved ones will be able to access it from wherever they live and participate in this beautiful journey with you.
Some of the benefits of using an Amazon Baby Registry include:
Free Baby Registry Welcome Box: A surprise box of items for parents and baby valued at $35 (must have a Prime membership)
Universal Registry: This allows you to add items from ANY site to manage the registry
Largest Selection: Millions of baby items to choose from
Mobile Registry: Update anywhere, anytime
Free 365-day returns
Completion Discount: You get a 10% discount on items left on your registry across Amazon.com. Prime members get a 15% discount
Fast free shipping: For Prime members
Group Gifting: Allow multiple people to chip in towards a bigger gift by enabling group gifting.
How do you set up an Amazon Baby Registry?
If you decided that an Amazon Baby Registry is for you, then you're ready to set up your own!
Creating an Amazon Baby Registry is simple and only takes a few minutes, especially if you already have an Amazon account. If you don't have an Amazon account, you must create one when you register.
We recommend having an Amazon Prime membership to fully take advantage of all of the benefits and discounts that an Amazon Baby Registry will offer.
Follow these steps to create your Amazon Baby Registry:
Go to the main Amazon Baby Registry Page and click "Create a new Baby Registry."
You will be prompted to sign in to your Amazon account. If you do not have an Amazon account, you will have to create one.
Amazon will then prompt you to provide personal information, including your name, due date, and shipping address. You can also customize your registry, making it public, private, or only available to people with a shared link (this is the most common option).
You may wish to fill in the other options as well, like whether this is your first child or if you want to receive Amazon gift cards as gifts. Amazon also allows you to include a sample note to the people you share your registry with.
You can let them know things like the decor of your nursery or whether you prefer environmentally-friendly items.
Type in characters to make sure you're not a robot! You will be able to change your information and settings at any time.
Once you've created your registry, you can now add your products. If you already know what products you want, you can search and add them from their product pages. If not, you can browse Amazon's Registry Checklist, which shows you the most popular items.
If you want to use Amazon's Assistant to add items to your registry checklist from other retailers, install the extension and click the button whenever you find something you like.
Share the link with your family and friends by either posting it publicly or sending it to individuals, depending on your preferred settings.
How to use the Amazon Baby Registry
Once you set up your Amazon Baby Registry, you're ready to use it! While you browse Amazon, every time you see a product you would like in your registry, all you have to do is click "Add to Baby Registry" on the right-hand side.
Locate the Registry Checklist in the "Your Registry" drop-down menu to keep track of the items you've added and add more to the checklist. Items are divided into several different categories, and every time you finish adding items from a specific category, you can check them as complete.
You're encouraged to add products from each category to qualify for the Baby Registry Welcome Box (valued at $35). You also have to have over $10 of purchases from your registry (by either yourself or others).
You must also be an Amazon Prime member to qualify for the Baby Registry Welcome Box. If you aren't that interested in the Welcome Box, it isn't necessary to add products from every list–the priority should be choosing what's best for you and your growing family.
Tips for Using the Amazon Baby Registry
If someone loses your registry link, and your registry is public, they can find it by going to "Baby Registry Search" on Amazon and searching it up by your name, city, or state in the "Find a Baby Registry" search bar
You can enable Group Gifting for individual items. Your loved ones can click on an item and contribute a dollar amount towards the purchase of it. Once people contribute enough money, an Amazon gift card is sent to the registry's owner for the item. This option is great for expensive items on your registry list that you think are too pricey for one individual to purchase! People can still purchase the item in full as long as no one has contributed toward a group gift.
If you plan on having a baby shower, your friends and family may want to present their gifts in person. They should still use the Amazon Baby Registry, but if you have already set your home shipping address to default, make sure they know that they have to change it to their shipping address at checkout. They probably don't want to ruin the surprise!
Make sure that your friends and family are purchasing items from your baby registry directly by clicking the "Add to Cart" button on your Amazon Baby Registry page. If they order the items outside the registry page, they won't be marked as "purchased" in your registry, which may lead to duplicate gifts.
You can set up co-registrant permissions (for your partner) to view and edit your baby registry when logged into their own Amazon account.
Returning an item from your Amazon Baby Registry
Things change, and sometimes you end up not needing an item that was on your registry. To return a gift from your registry, click "Thank You List & Returns" on your registry homepage. Then, select the item that you would like to return and follow the instructions. This process is similar to returning anything from Amazon.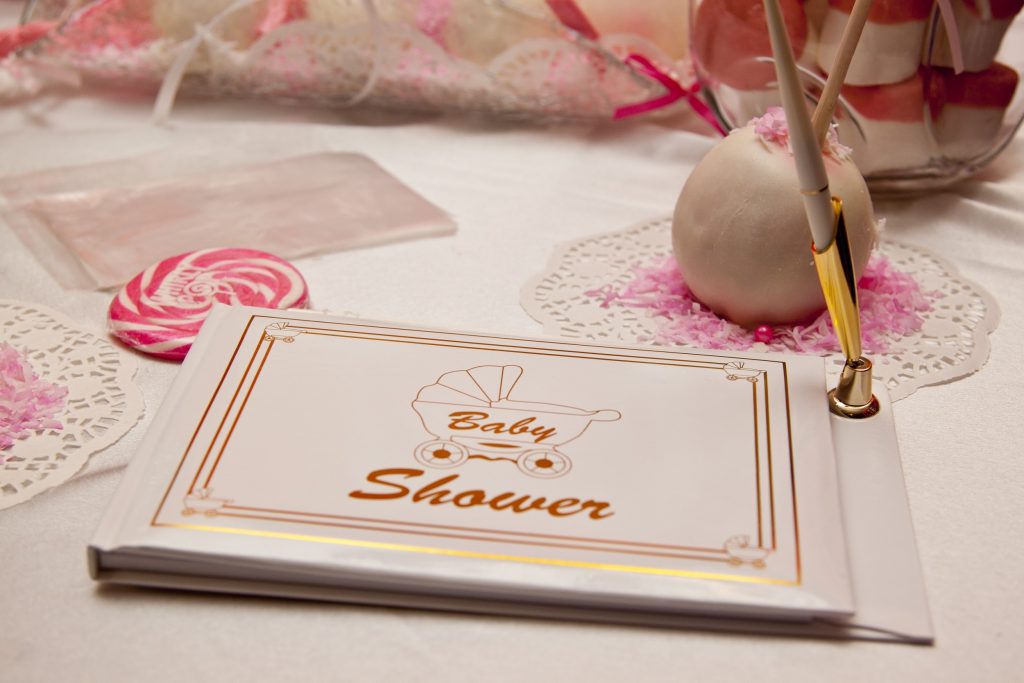 Pros and Cons of Amazon Baby Registry
Amazon's Baby Registry has a ton of benefits and is aimed to be universal. However, it is important to get the full picture before determining that an Amazon Baby Registry is the right option for you.
Pros:
Easy for anyone to access (almost everyone has an Amazon account)
Free shipping and returns
Quick to add items and purchase items
Everything you need is on one list
Cons:
You need to have an Amazon membership to use, and Prime membership to get the most benefits
Qualifying for the Welcome Gift requires a little bit of work, you may end up having to add items that you don't necessarily need to your registry to qualify, and it may not be worth it
Final Thoughts
Overall, the Amazon Baby Registry is a great choice for parents when preparing for their new baby. The registry is customizable, and you can use it as little or as much as you want, but with millions of items to choose from, from baby blankets to car seats, why not have everything set in one place? You can also share it with as many people as you want. Go ahead and share it publicly on Facebook, or only with a few close loved ones in your life.
The Amazon Baby Registry is recommended if you're already an Amazon Prime member. You will benefit from both the convenience that Amazon's Baby Registry brings and the discounts that Amazon is known to offer. It makes the most sense to add your baby registry to a service you're already using daily, and it will make everything easier while you're busy preparing for your new addition.
Sign up for the Amazon Baby Registry today and let your friends and family help get you what you need for this big change in your life!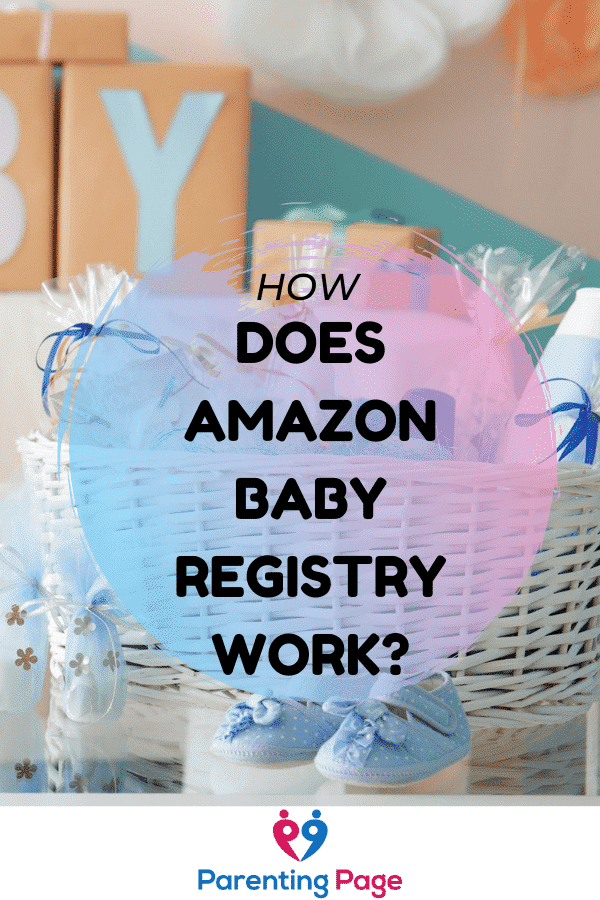 As an Amazon Associate I earn from qualifying purchases.