Wet wipes are a staple in homes, especially ones that have babies around. It should be in your baby's bag for handy diaper cleaning, right beside the crib for unexpected drools and just basically everywhere you take your baby to. You can't really go out without a pack or two shoved in your little one's bag.
We compiled a handful of wet wipes that mothers, even fathers, swear by.
Factors to consider when choosing a baby wipe product
It is mostly a matter of personal preference and a little (well, sometimes a lot) of trial and error when it comes to choosing a baby wipe. There is a lot of variation in the texture and wetness level of wipes, and it's hard to know which one you will like best until you try different brands for yourself. Also, it is difficult to predict how sensitive your child's skin will be to certain scents or formulas. To find the wipes you will want to stick with for a long time, purchase a few different brands at first and stock up once you have found the ones you love.
When choosing baby wipes, consider the following factors:
Price — taking care of a baby is pricey enough. Parents want to save as much as they can and that's valid! It is perfectly okay to choose a cheaper brand as long as you are sure you're not sacrificing the next factors in this list.

Compare brands and prices by sheets and you might realize you're saving a few more coins with

this one

compared to

that one.

Ingredients — all brands advertise non-toxic products, this is a common standard among hygiene products. But some brands also offer hypoallergenic and unscented items. Some even take a mile and offer all-natural made items. This is perfect for babies that have sensitive skin.

Quantity — buy in bulk to save money, but keep in mind that some wipes may dry out if you don't use them quickly enough. For your diaper bag, you'll also want a few smaller packs.

Quality — some brands are too thin or too dry. Make sure the wipes you are getting are the perfect wet and perfect thickness. You don't want paper-thin sheets when changing your baby's diaper.

Believe it or not, we tend to look at pretty packaging. This doesn't ensure good quality though.
Environment Impact — if you are someone who values your contribution to the environment, there are brands that brag about being environment-friendly. You just have to know how to find the seal.
Best Baby Wipes of 2022
These wipes have great ratings online and are chosen by a lot of parents. We definitely understand the hype!
Clinically proven safe for sensitive skin, these baby wipes are also the #1 recommended brand by paediatricians. In terms of texture, they are gentle and thick. These wipes also boast being hypoallergenic, unscented, alcohol-free, parabens and latex-free!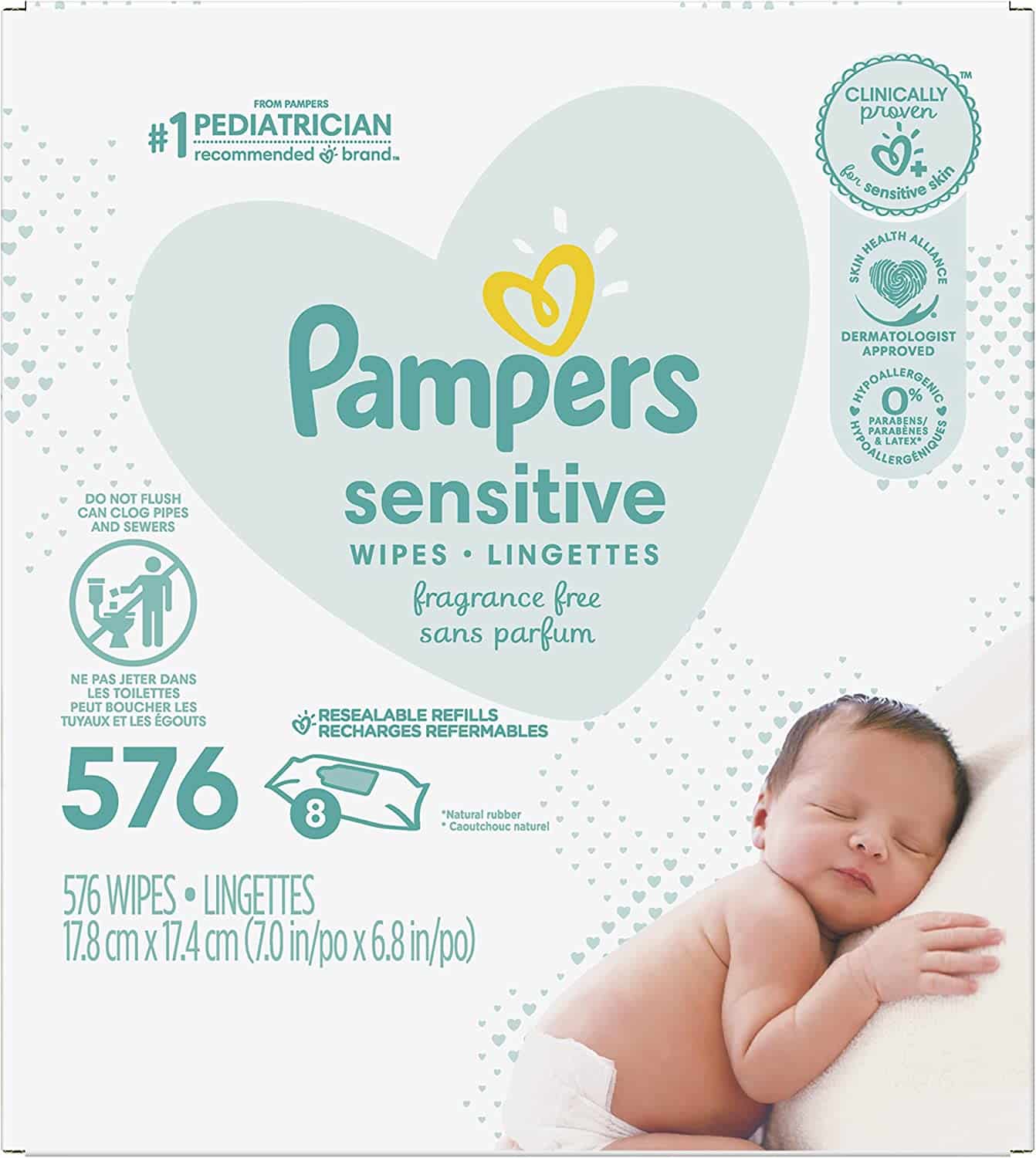 These wipes are paraben-free, phthalates-free and phenoxyethanol-free! Fancy words?
As preservatives, parabens are commonly used in cosmetic products. And just like parabens, phenoxyethanol is primarily found in cosmetic products to limit bacterial growth. It is also used as a stabilizer in perfumes, lotions, toothpaste and soaps. While parabens and phenoxyethanol are generally safe, too much contact with these can lead to severe allergic reactions.
On the other hand, phthalates are a class of chemicals that is used to make plastics more durable. They are also known as plasticizers and are found in hundreds of products, including vinyl flooring, lubricating oils, and personal care products (soaps, shampoos, hair sprays).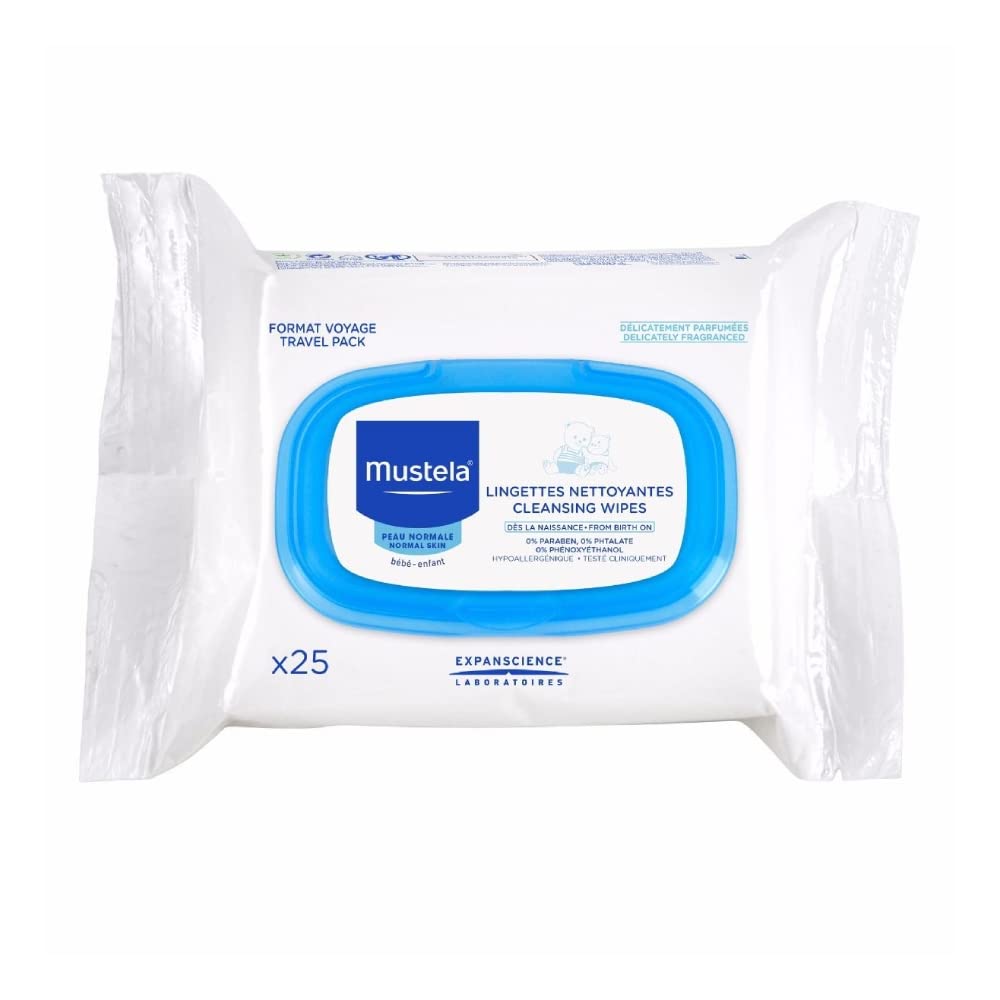 WaterWipes are basically, well, made of water. These fragrance-free baby wipes are said to contain only 99.9% purified water and with a drop of fruit extract. As a result, they can be used by people with eczema and allergies.
Unlike common baby care products, these products are hypoallergenic and do not contain added fragrances, parabens, sulphates, or other unwanted ingredients.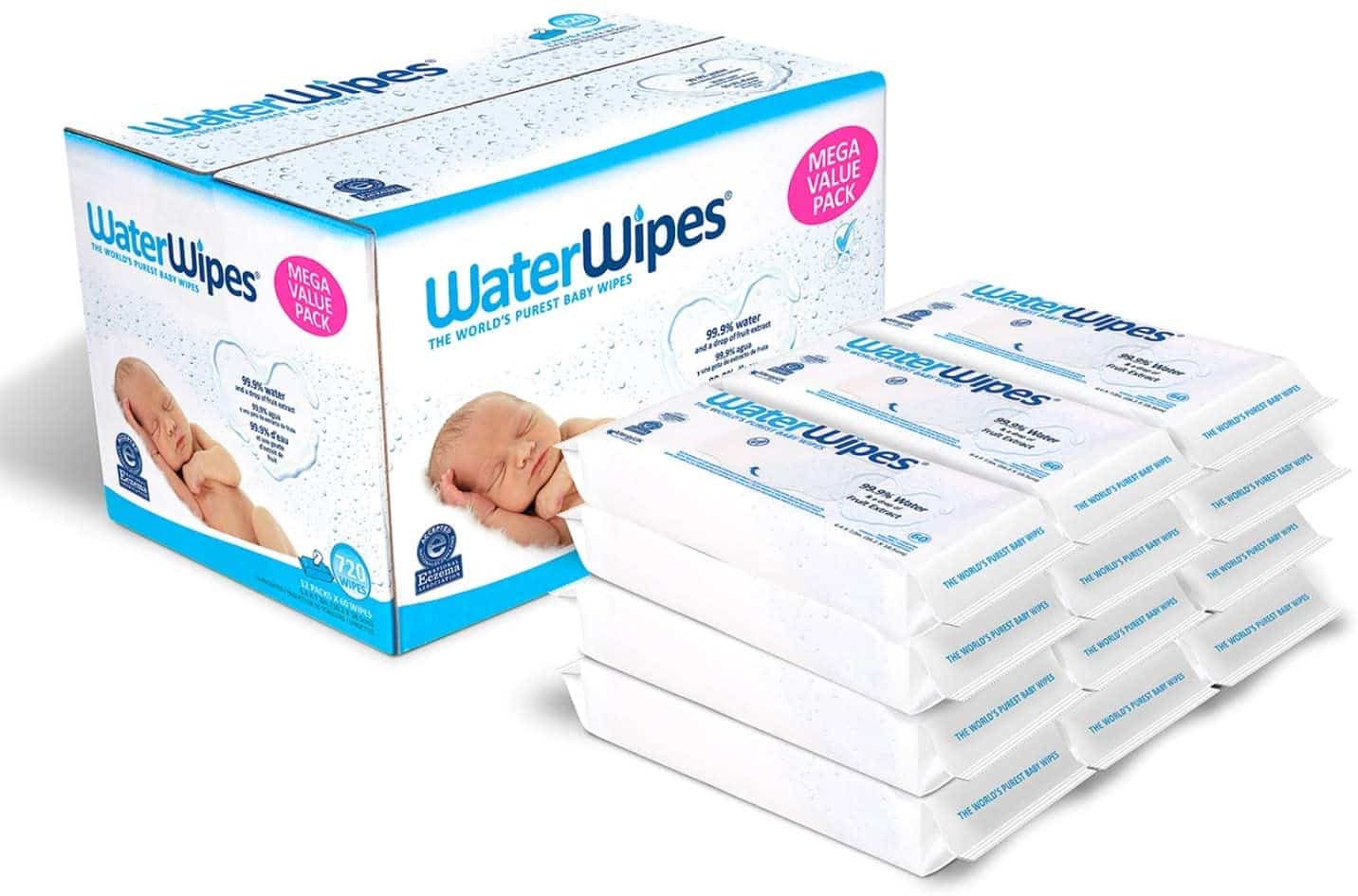 If you are looking for an environment-friendly option, check out the Mum & You products. Their wipes contain "99.4% Water, 0% Plastic with 100% Recyclable Packaging". Mum & You use naturally derived fibres to make their plastic-free, plant-based baby wipes. The wipes are also hypoallergenic & dermatologically tested.
What's more, Mum & You do not test on animals making them vegan-approved!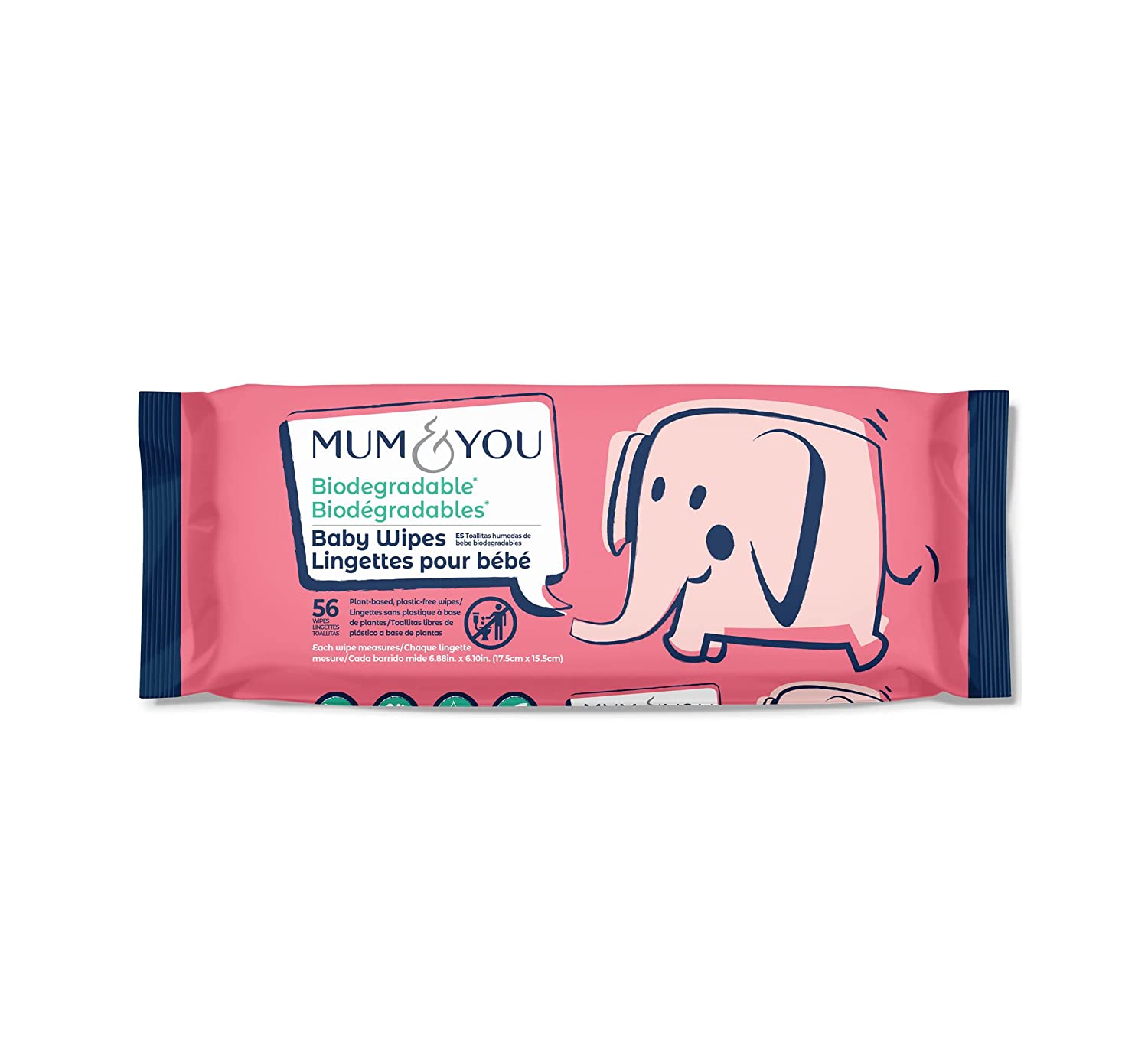 Another cruelty-free option for you are these wipes by Pipette.
These baby wipes are alcohol-free and made of renewable, sugar-cane derived moisturizing squalane meant to restore the natural balance of your baby's skin.
Pipette creates products with the support of biologists, paediatricians & dermatologists. These wipes are hypoallergenic, synthetic fragrance-free, cruelty-free, and EWG verified!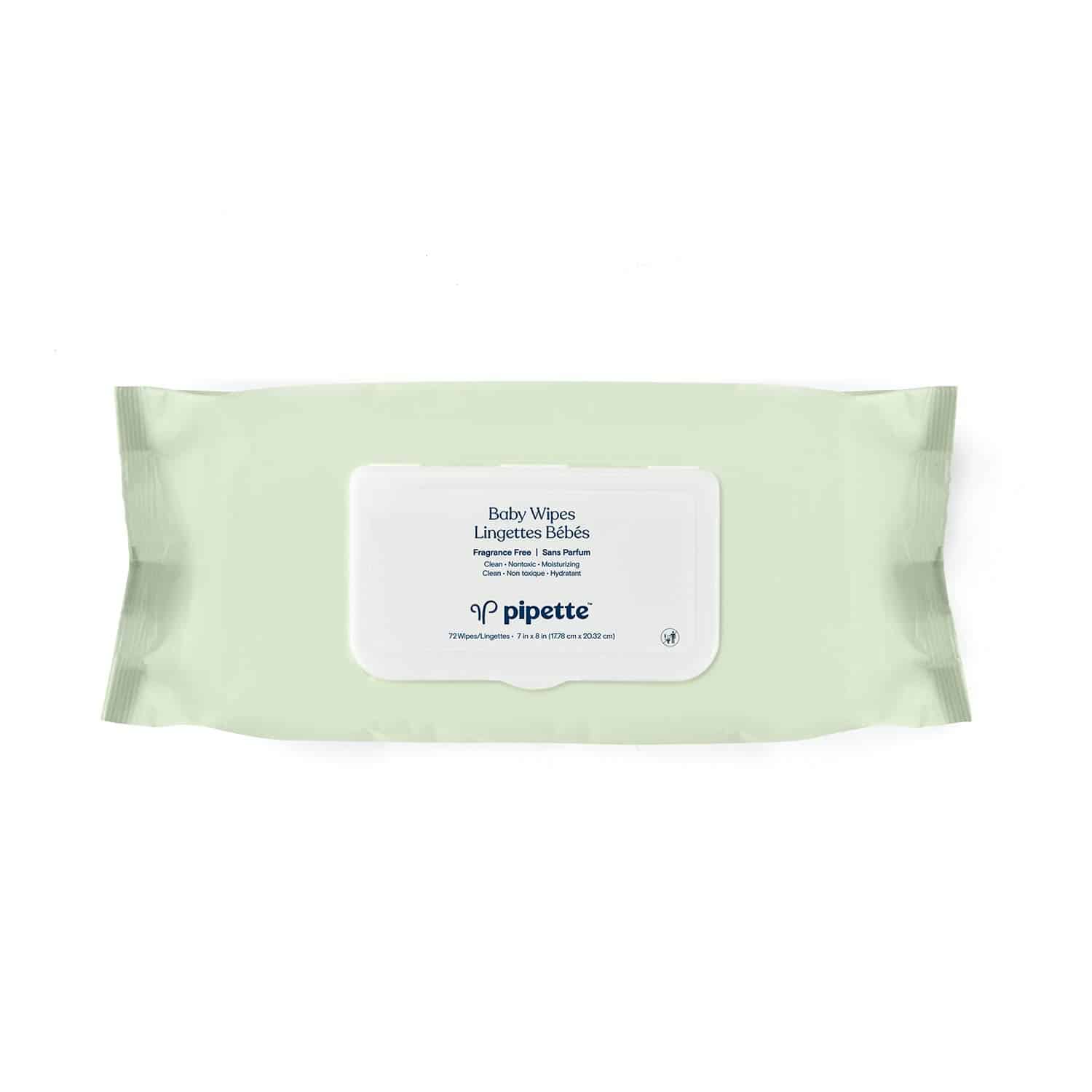 Hypoallergenic and plant-based, these wipes are perfect for just about any wiping you will ever do.
They are considerably thick, sturdy, not too wet, and totally odourless. With more than 99% water, these hypoallergenic wipes are gentle on sensitive skin. They are alcohol, parabens, chlorine processing and fragrance-free!
The Honest Company that manufactures these products was founded by Jessica Alba.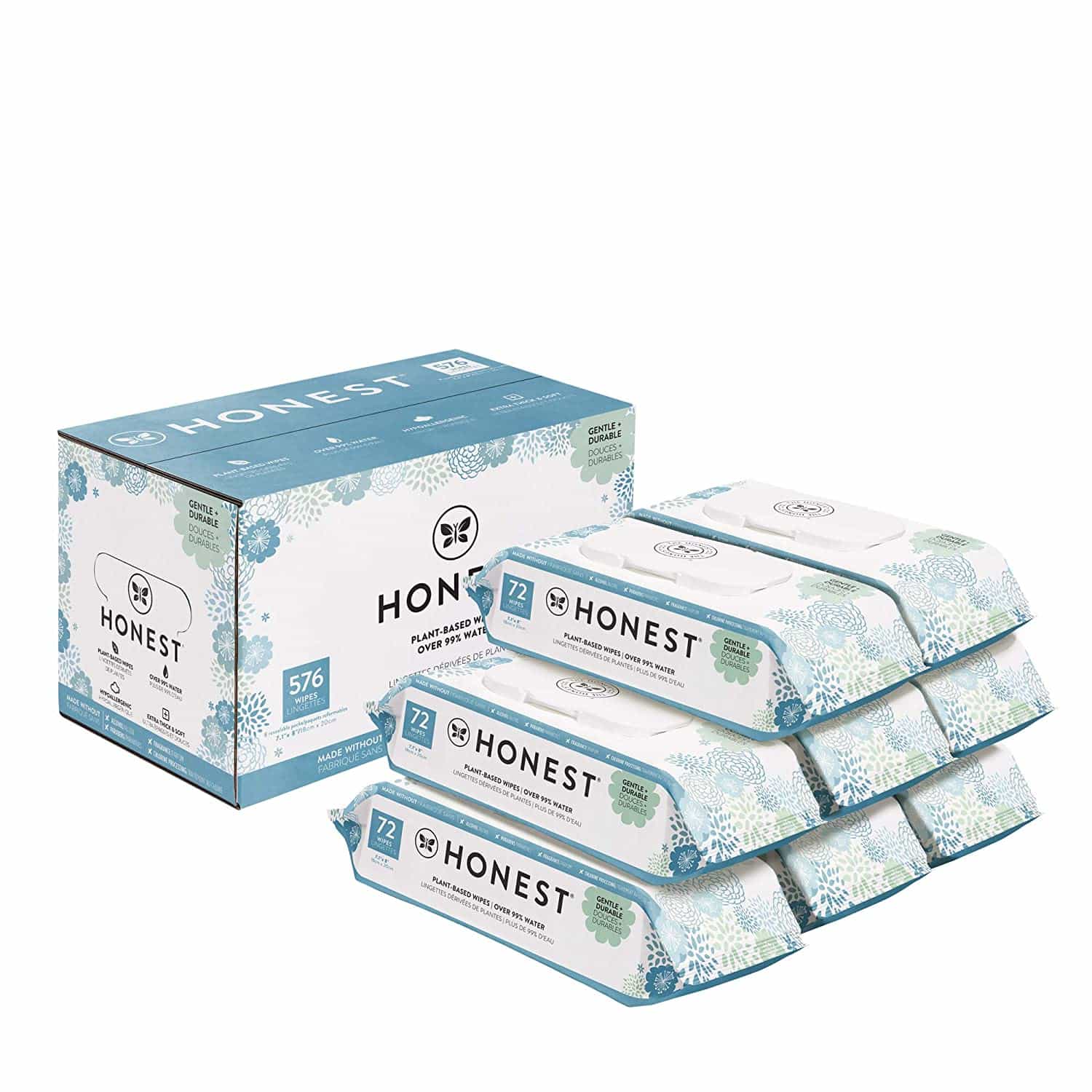 If you want something that has a little scent for that refreshing vibe, try out these wipes from Huggies.
Huggies Natural Care Baby Wipes are plant-based & 99% purified water. They are light scented infused with cucumber and green tea, hypoallergenic and dermatologically tested, pH balanced and aluminium free. They are also free of lotions, parabens, alcohol, dyes & elemental chlorine. They also do not contain phenoxyethanol or MIT.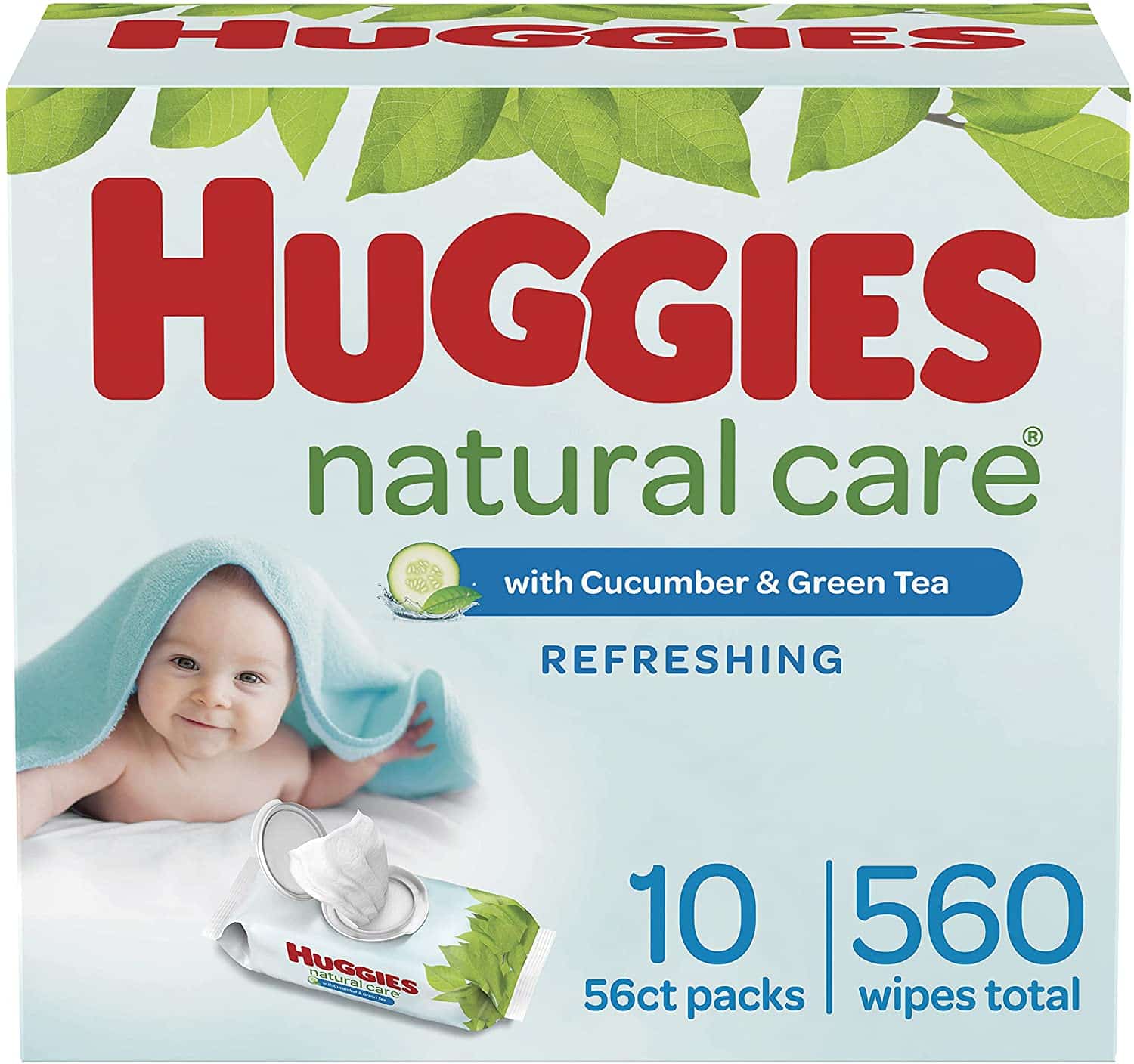 Seventh Generation made these wipes thick and yet soft for gentle yet powerful cleaning. They are suitable for cleaning up big messes.
These are unscented, alcohol-free, paraben-free and phenoxyethanol-free! Made made from a fabric that is a blend of wood fibre, polypropylene and polyethylene, these wipes are perfectly safe for your baby and toddlers!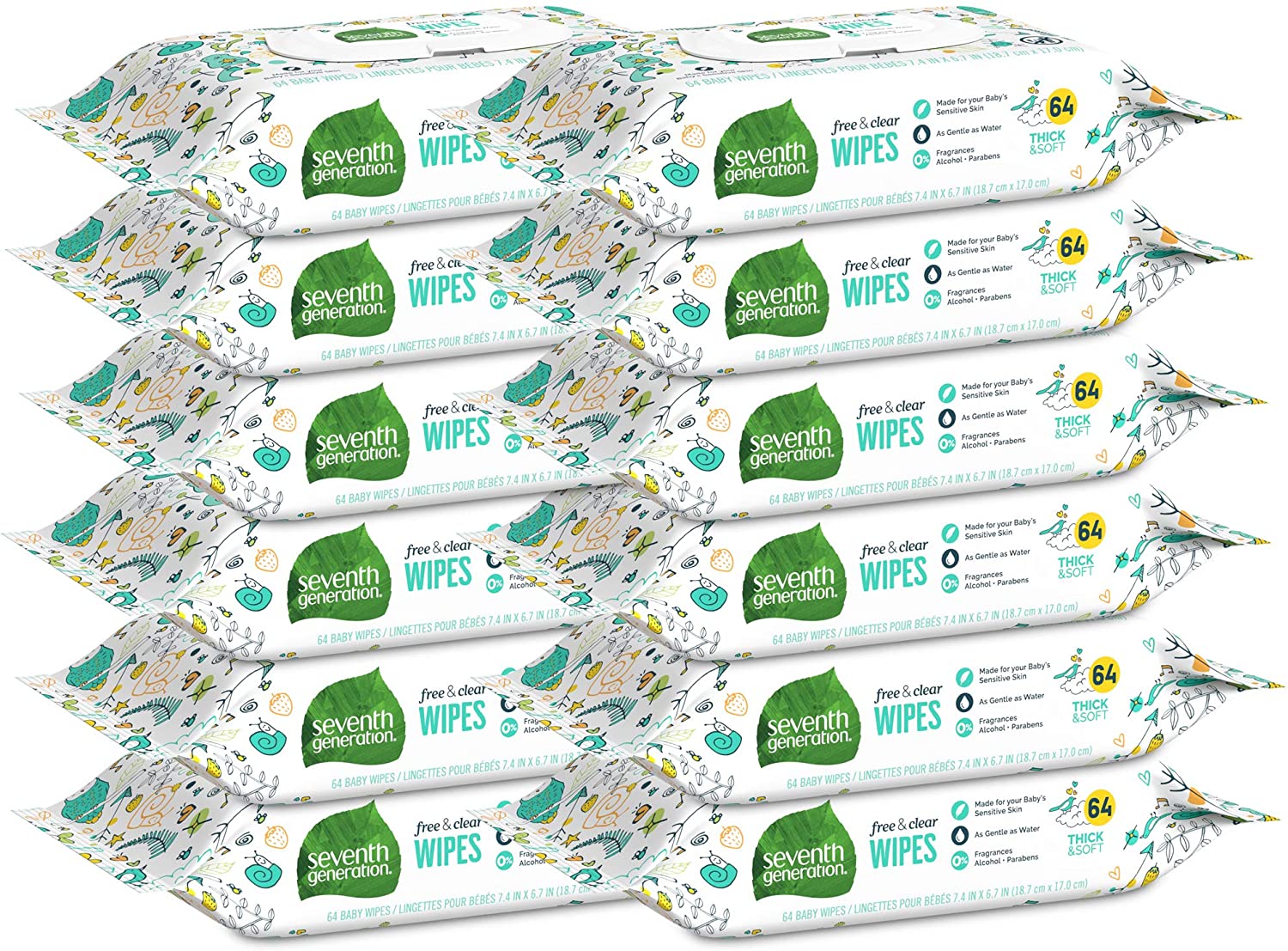 If you want something easier to dispose of, these wipes are perfect!
Plant-based ultrathin fibres and compostable materials are used to make these wipes, making them dissolve in water. The way these wipes are manufactured allows you to easily wipe, toss, and flush them without damaging the environment.
Unlike conventional wipes, Eco Baby Wipes do not contain synthetics, plastics, or chemicals. They are hypoallergenic and soft to the touch, better for newborns with sensitive skin.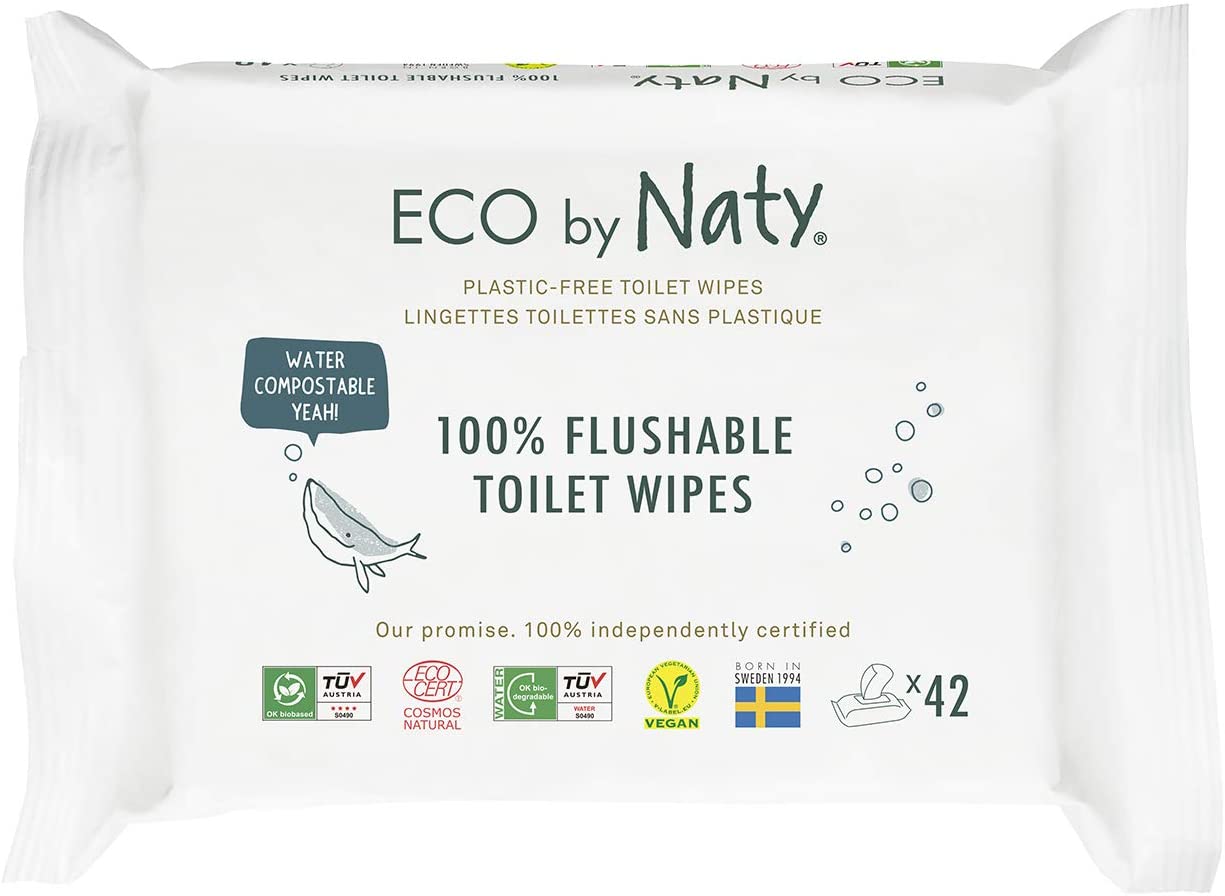 Anyone can tell that we love plant-based products. Designed specifically for newborns and toddlers with sensitive skin, Dyper Bamboo Baby Wet Wipes are made of natural plant-based ingredients. They contain 99% water, are hypoallergenic, and unscented. The products are non-toxic and have no alcohol, chlorine, latex, perfume, PVC, lotion, TBT, parabens, sulphates, or phthalates.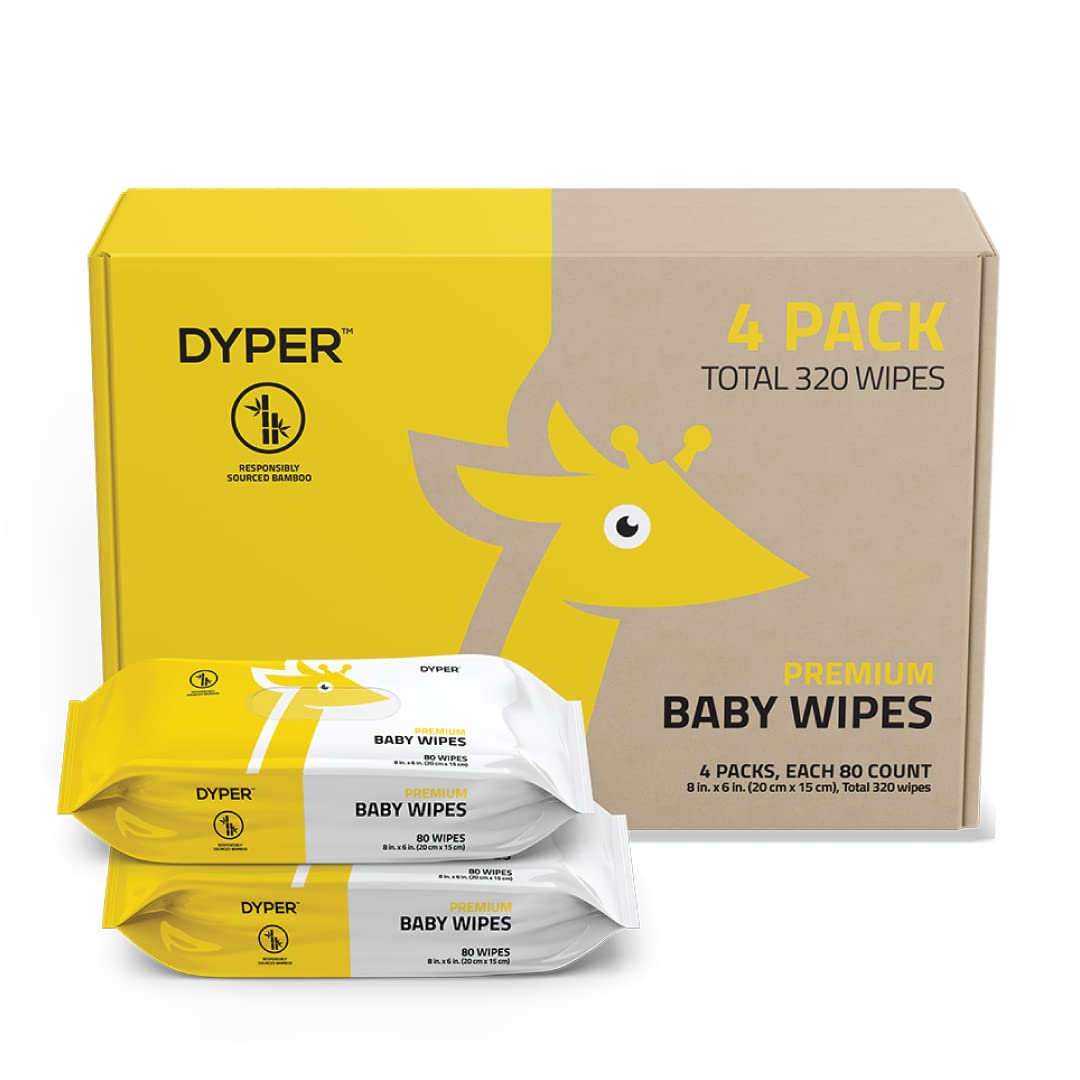 Conclusion
Like diapers, baby wipes are very important to have wherever you are. You can use them to keep your baby's diaper area clean as well as to wash his or her hands and face. Even high chair spills can be cleaned up with these.
They make sure your baby is fresh and clean at all times.
No matter which brand you like, it is safe to assume that we all want baby wipes that are affordable, high-quality, gentle and safe for our babies.
What are the best baby wipes you have used? Tell us in the comments!
You might find these 11 Newborn Essentials useful too!